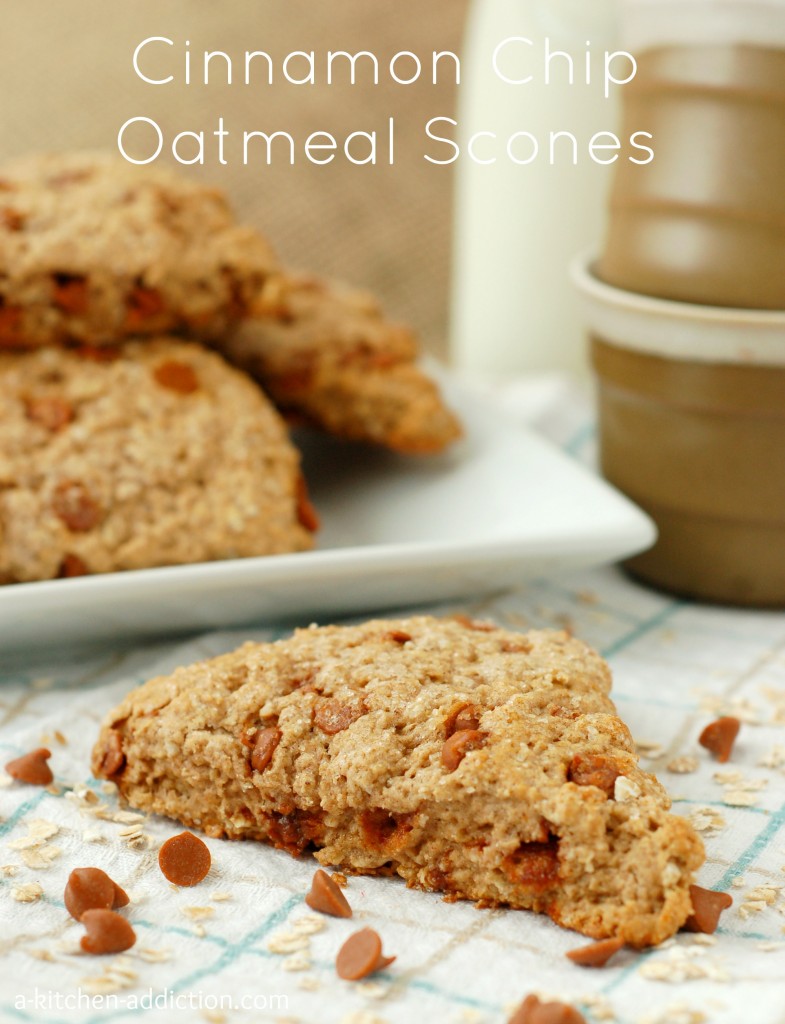 Ever since making peanut butter chocolate chip oatmeal scones, I have been thinking up all kinds of possible variations to oatmeal scones. One of the most recent variations was this cinnamon chip scone.
I love oatmeal cookies. One of the reasons that I love them is that they are usually full of cinnamon, and I love cinnamon.
So, it only seemed natural that I would try to make an oatmeal scone full of cinnamon!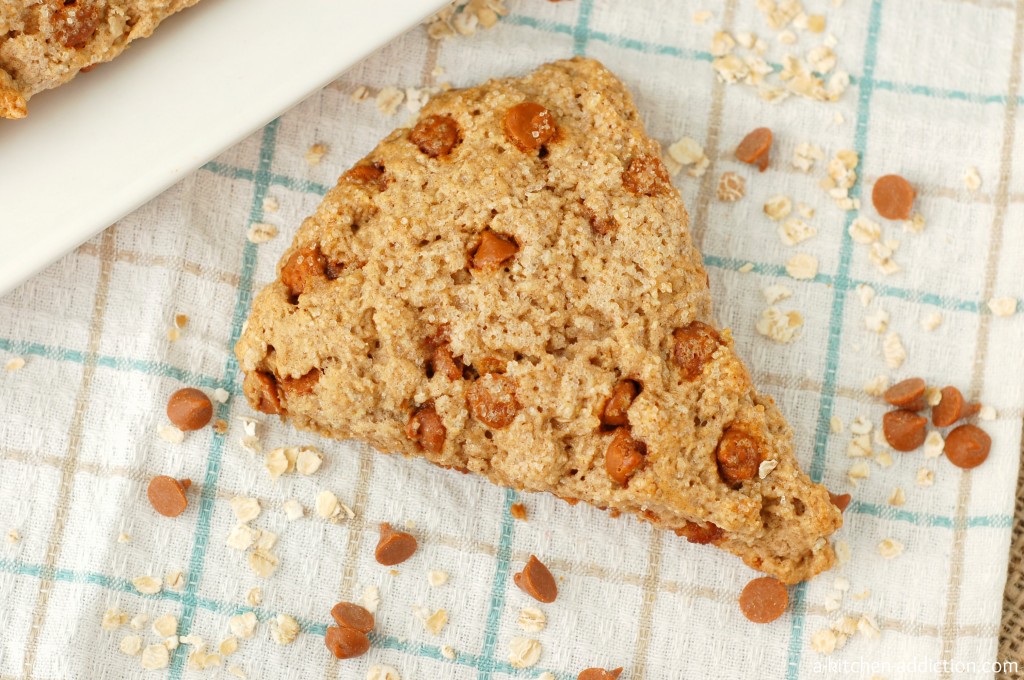 These cinnamon chip oatmeal scones taste like big, soft cookies that are full of oats, cinnamon, and cinnamon chips (the more the better!). The oats give the scones a slight chewiness that is different from the traditional flaky scone.
However, the chewiness goes well with the nuttiness from the oats and is the perfect base for all of the cinnamon.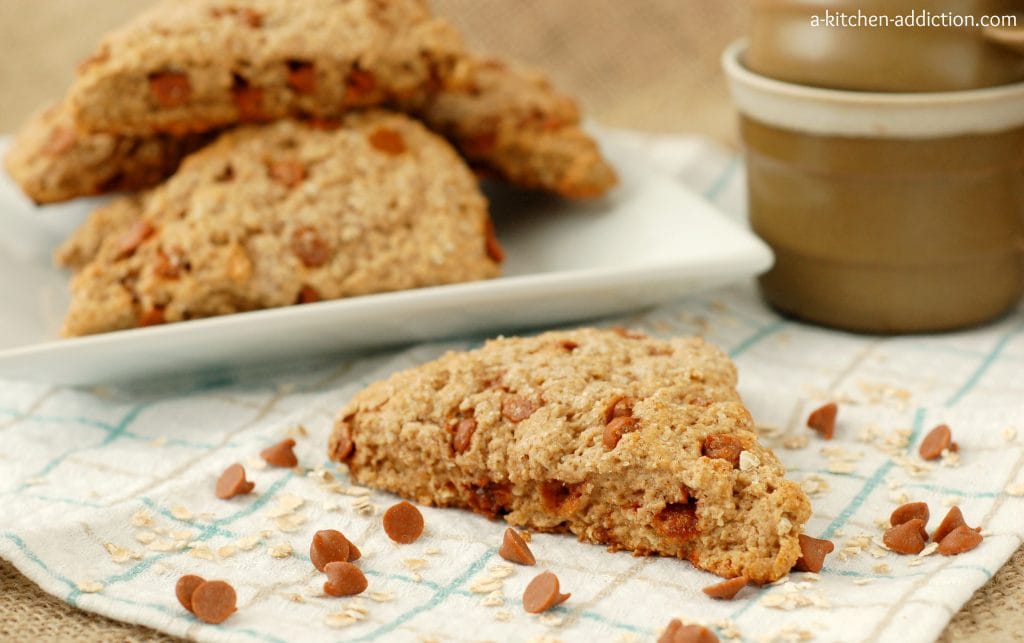 And, since they're scones, you can eat them for breakfast!
I recommend eating them with a big glass of cold milk or a mug of hot tea when you just need to sit and unwind.

Cinnamon Chip Oatmeal Scones
Author:
A Kitchen Addiction
Ingredients
2 C all-purpose flour
1 C quick oats
⅓ C brown sugar
2 tsp cinnamon
1 tsp baking powder
1 tsp baking soda
¼ tsp salt
⅓ C unsalted butter, cold and cut into pieces
¾ C non-fat milk
1 egg, separated
½ C cinnamon chips
raw/coarse sugar for sprinkling
Instructions
Preheat oven to 400. Line a cookie sheet with parchment paper or a baking mat.
In a large bowl, whisk together flour, oats, brown sugar, cinnamon, baking powder, baking soda, and salt.
Using a pastry blender or two forks, cut in cold butter until mixture resembles coarse crumbs.
In a small bowl, whisk together egg yolk and milk. Add wet ingredients to crumb mixture. Gently stir until just combined. Stir in cinnamon chips.
Turn dough out onto prepared cookie sheet. Pat into 8 inch round. Cut into 8 pieces and separate slightly so that pieces are not touching. Brush with egg white and sprinkle with sugar.
Bake for 12-15 minutes or until scones just start to turn golden brown and toothpick inserted comes out clean. Do not over bake.
Allow scones to cool for 5 minutes before re-slicing the scones to separate (if needed).
Serve warm.
This recipe is linked with
Strut Your Stuff Saturday
, 
Tidy Mom
, 
Weekend Potluck
, 
What's Cookin' Wednesday
and
What's in Your Kitchen Wednesday
.