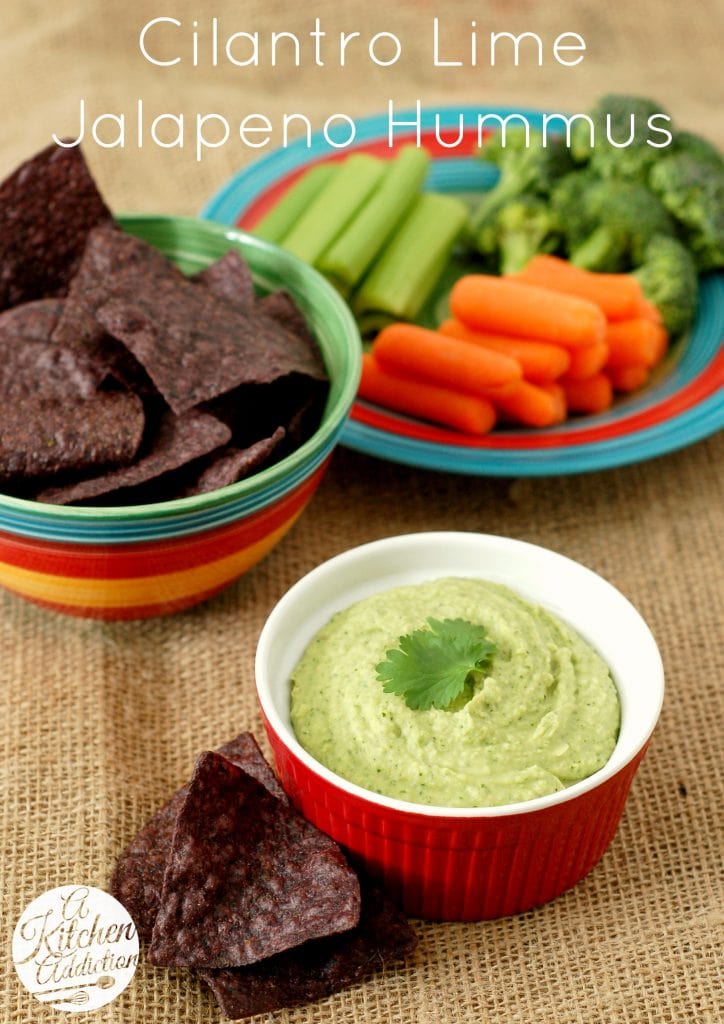 Finding a snack that keeps you full can be difficult, that's why I love snacking on hummus. Oh, and the fact that there are so many varieties helps because then you can eat a lot of it without getting sick of it, which is what happens to me frequently when I eat something on a regular basis! Hummus is a great snack because it is both filling and healthy (and it tastes good, which is also important!). Filled with protein and fiber, hummus keeps you fuller longer without you feeling like you need to eat again 10 minutes after your last snack!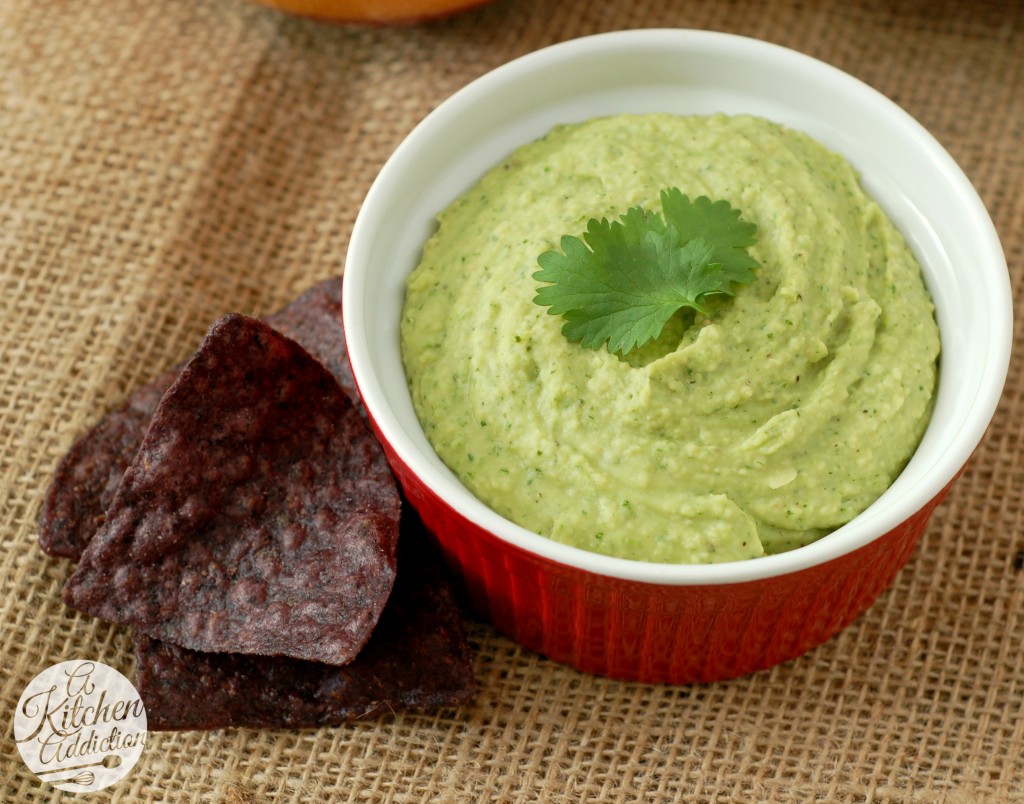 I have actually turned hummus into a meal on more than one occasion. Just cut up some fresh veggies, add a handful of crackers, and you have a nice little meal ready to go in no time. Since hummus is so easy to make, you can whip it up fresh whenever you want. If you still want to save some time, make a big batch and store it in the refrigerator for a few days. That way you can scoop out a serving whenever hunger hits!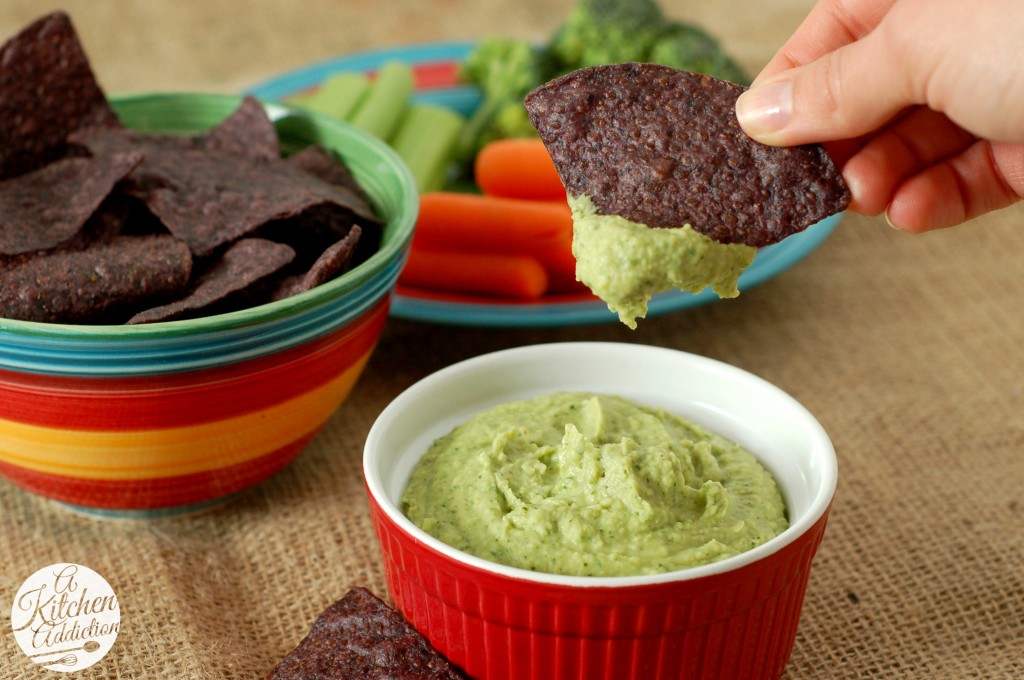 Cilantro lime jalapeno hummus is my new favorite hummus to snack on. This creamy hummus is refreshing with the cilantro and lime flavors. A small jalapeno adds some heat to the mix and makes the hummus great for dipping baked tortilla chips or your favorite veggies in it for a quick snack.

Cilantro Lime Jalapeno Hummus
Ingredients
1 (15 oz) can white beans (Great Northern/cannellini), drained and rinsed
½ C cilantro, chopped
2 cloves garlic, minced
1 small jalapeno, deseeded and chopped into small pieces
1½ tbsp fresh lime juice
¼ tsp salt
¼ tsp fresh ground pepper
about 2 tbsp olive oil, or until you reach desired consistency
Instructions
Combine all ingredients except the olive oil in a food processor. Pulse until smooth. With the food processor running, pour olive oil into hummus. Blend until you reach desired consistency. I let mine blend for a few minutes to get it nice and creamy.
Serve with baked tortilla chips or fresh vegetables.
This recipe is inspired by
How Sweet It Is
 and is linked with
Weekend Potluck
, 
What's Cookin' Wednesday
, 
What's in Your Kitchen Wednesday
.