The new year is officially underway! How's it starting for you? We're slowly getting back into normal working patterns and eating routines. With all of the holiday gatherings, dinners, etc., we've all been eating a little crazy compared to our normal eating habits.
I'm ready to get back to eating mostly healthy foods at normal times, and we're starting with these chocolate chip banana breakfast bars!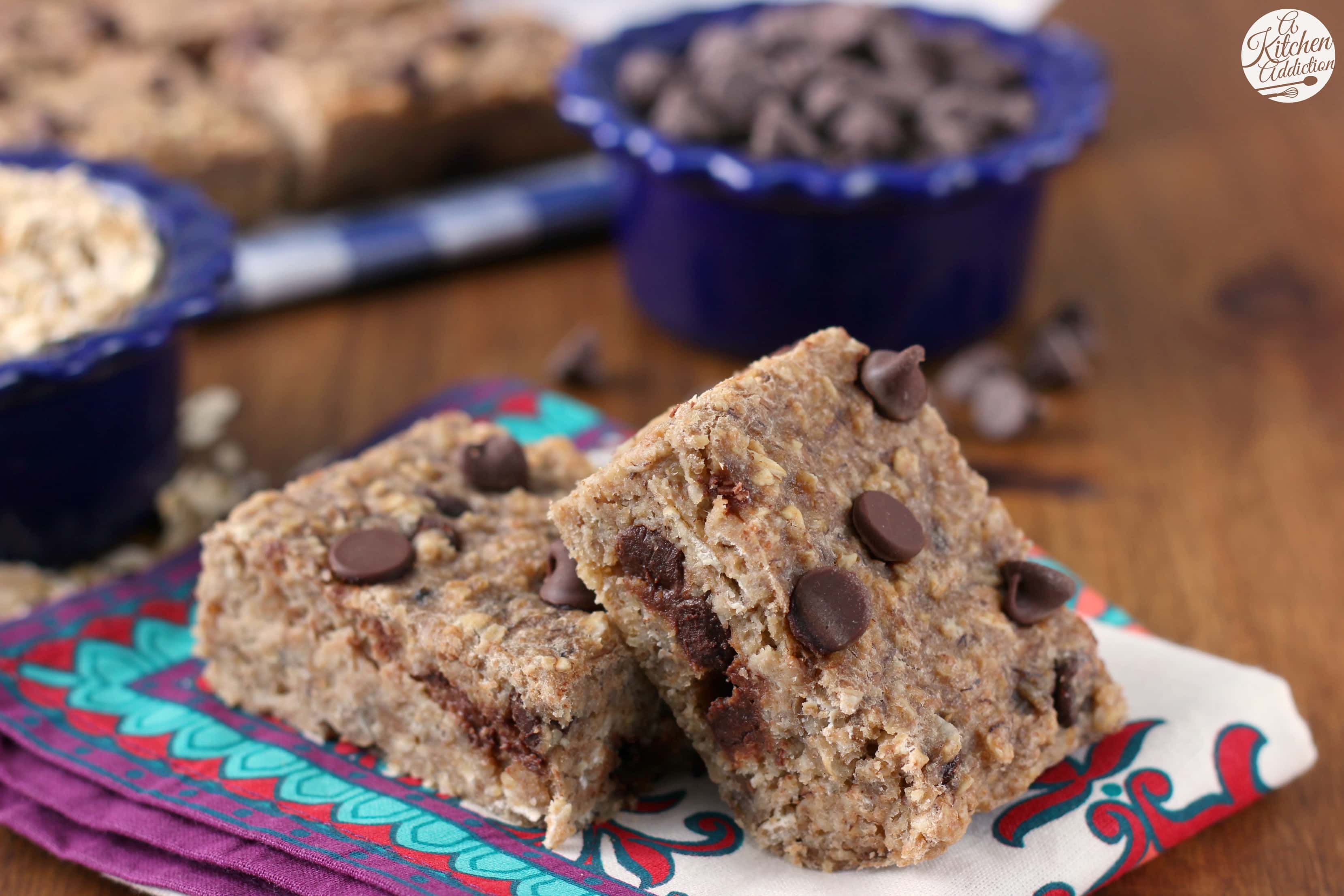 These chocolate chip banana breakfast bars are a healthy way to get the flavor of banana bread and the heartiness of oatmeal all in a nutrient rich bar.
Plus, they're portable. And in this house, portable breakfast and snacks are always a plus! Oats, whole wheat flour, and flaxseed make these bars substantial enough that you only need to have one or two, and you won't be starving an hour later!
Or are we the only people who find many breakfast bars completely unsatisfying?!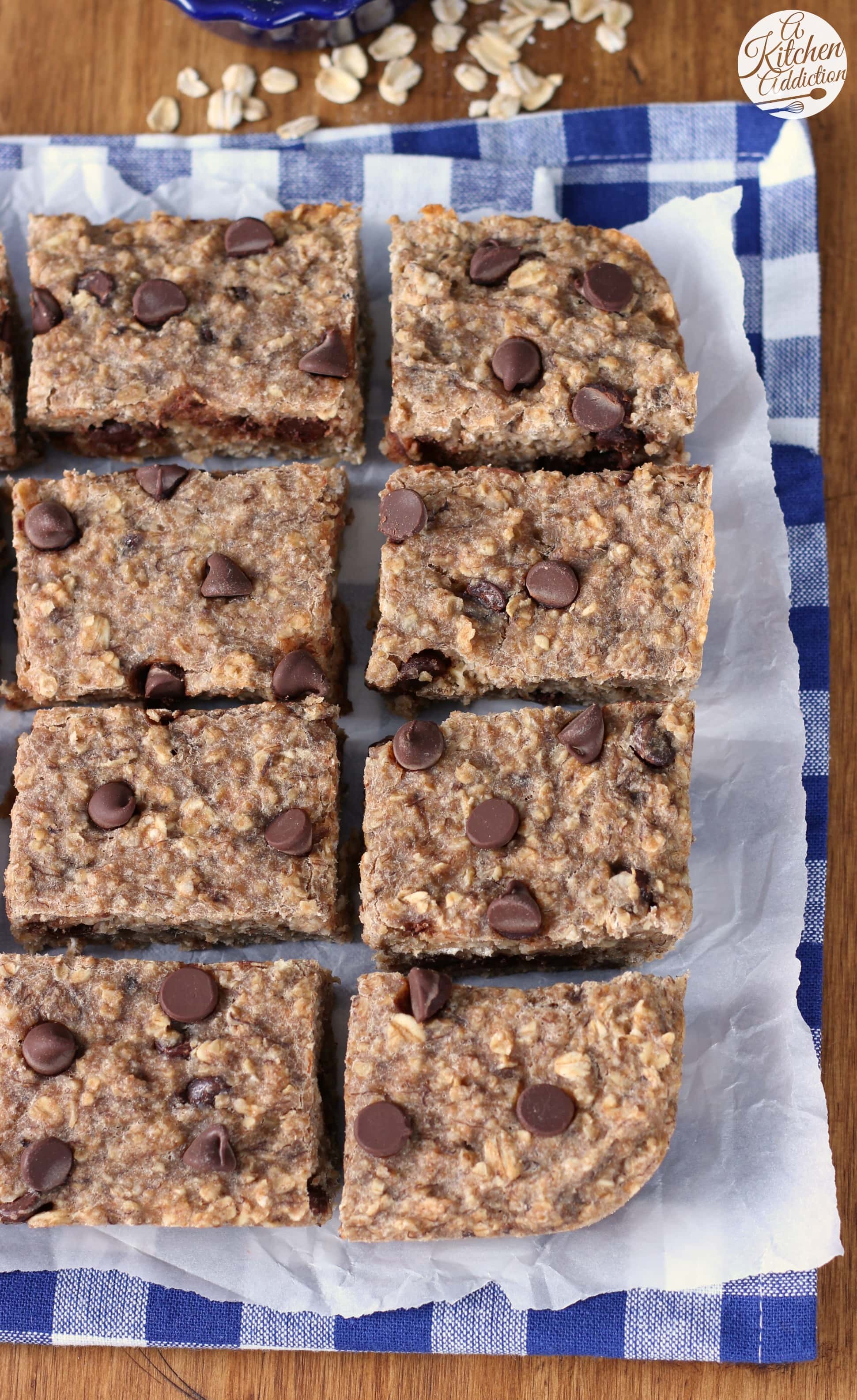 Honey and coconut oil add sweetness and healthy fats while binding the bars together so they don't crumble on your first bite. And, of course, we had to throw in a few chocolate chips.
If you're trying to avoid sweets or cutting out chocolate for the new year, you can always leave them out or use fewer.
These bars have already made it to the "make again" list! Next time I'm thinking about adding in some peanut butter or almond butter for a boost in flavor and protein. They're super versatile, so feel free to switch up ingredients to match your preferences!
Chocolate Chip Banana Breakfast Bars
Author:
Ingredients
1 1/2 C regular or quick oats
1 C whole wheat flour
1/4 C ground flaxseed
1/2 tsp baking powder
1/4 tsp salt
1/2 C + 2 tbsp buttermilk
2 ripe medium bananas, mashed
3 tbsp coconut oil, melted
3 tbsp honey
1 egg
1 tsp vanilla extract
1/3 C semi-sweet chocolate chips
Instructions
Preheat oven to 350. Spray an 8×8 inch baking dish with non-stick cooking spray.
In a large bowl, whisk together oats, flour, flaxseed, baking powder, and salt.
In a medium bowl, whisk together buttermilk, bananas, coconut oil, honey, egg, and vanilla extract. Add wet ingredients to dry ingredients and stir until combined. Stir in chocolate chips.
Spread batter into prepared baking dish. Sprinkle with additional chocolate chips, if desired. Bake for 15-20 minutes, or until toothpick inserted in the center comes out clean. If you want a drier texture to the bars, you may want to bake for another 5 minutes.
Remove baking dish to a wire rack to cool slightly before cutting into pieces and serving.
Serve warm or at room temperature.