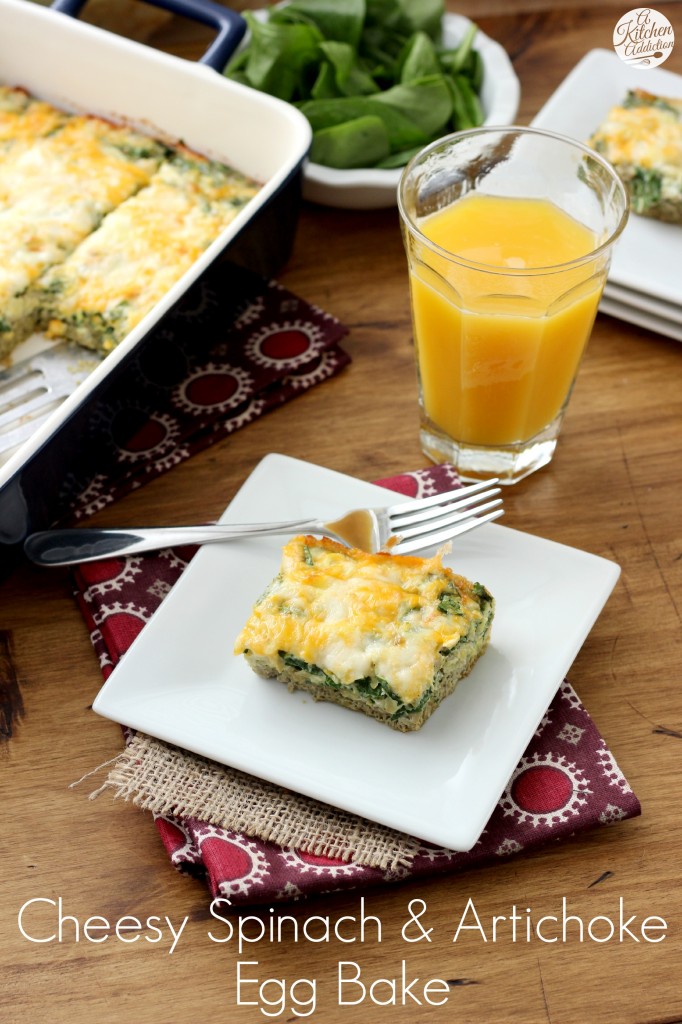 I discovered something last week. I don't make enough egg bakes. They are SO easy to make with very little prep work, bake time, or dirty dishes (and let's face it, sometimes the amount of dirty dishes a recipe makes can be a deal breaker!).
I was wanting breakfast for dinner one night, and this cheesy spinach artichoke egg bake popped into my mind. I love the spinach and artichoke combo and knew that it would taste great with eggs and cheese!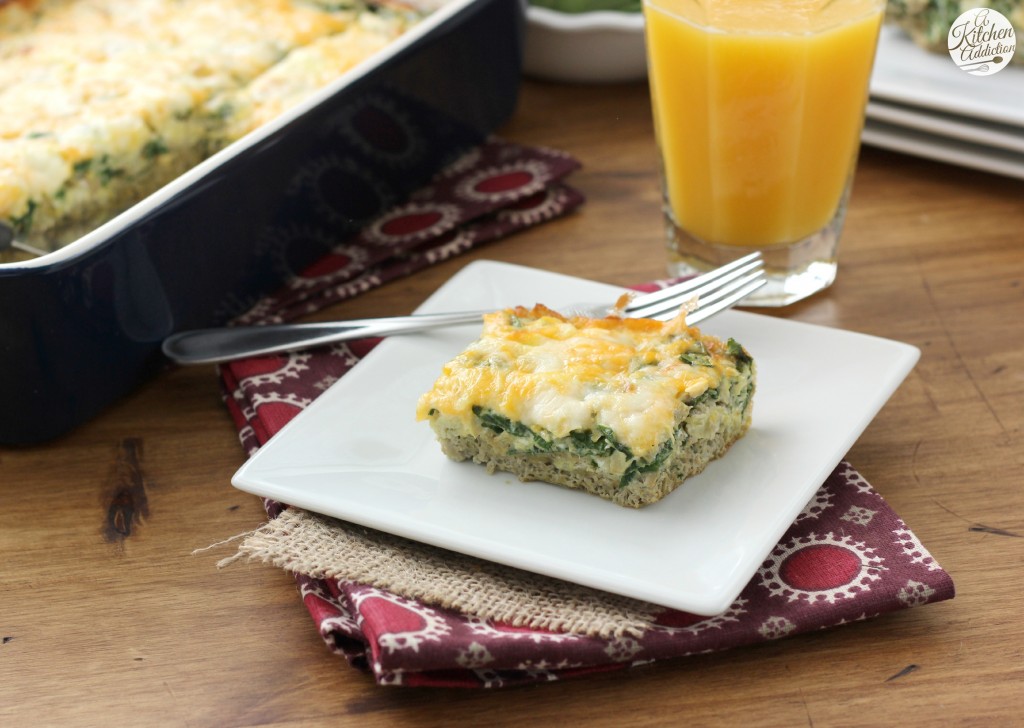 It's basically a healthier version of spinach and artichoke dip, but for breakfast (or dinner!). You can pack lots of fresh spinach into this bake to get a hearty dose of veggies!
Along with the eggs and artichokes, you get all kinds of nutrients. If you want to make it a bit healthier, you can use less cheese or try a low-fat version of your favorite cheese.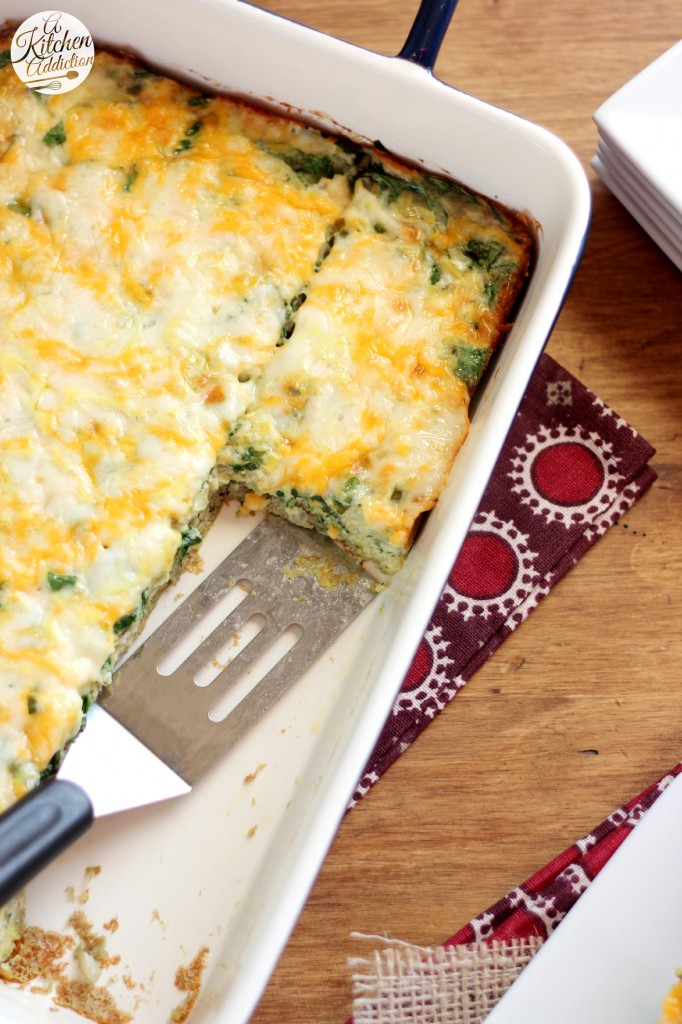 The best part is that you can make a big pan and have leftovers the next few days! Just pop a slice in the microwave and you have a quick, hearty (and healthy) breakfast.
If you're like me, you may be a bit wary at the thought of microwaving eggs. I was afraid that the bake would be all rubbery or dried out.
The egg bake was still just as flavorful, cheesy, and moist as it was the day it was made. You don't have to just enjoy heartier breakfast food on the weekend, you can enjoy this cheesy spinach and artichoke egg bake any day of the week!

Cheesy Spinach and Artichoke Egg Bake
Author:
A Kitchen Addiction
Ingredients
12 eggs
2 C baby spinach, chopped
1 (14 oz) can quartered artichoke hearts, drained and finely chopped
1 tsp garlic powder
1 tsp onion powder
½ tsp salt
½ tsp pepper
1 C shredded mozzarella cheese, divided
½ C shredded cheddar cheese
Instructions
Preheat oven to 350. Lightly spray a 9x13 inch baking dish with non-stick cooking spray.
Whisk together eggs garlic powder, onion powder, salt, and pepper in a large bowl. Mix in spinach, artichoke hearts, and ¾ C mozzarella.
Pour into prepared baking dish. Sprinkle with remaining mozzarella and cheddar cheese. Bake for 40 minutes.
Serve warm.
Store leftovers in the refrigerator.