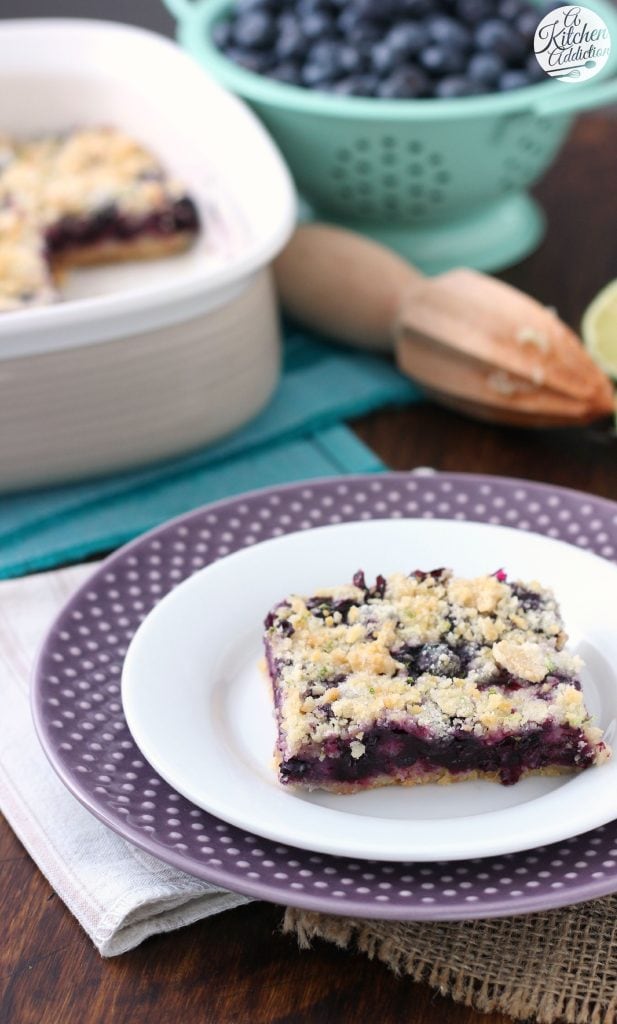 Summer is all about eating as much fresh fruit as possible. I think we can all agree on that! And when that fresh fruit is about to go bad, it's all about using that fruit in crumb bars.
There really isn't a much better way to use up your hoard of blueberries than in these blueberry lime crumb bars!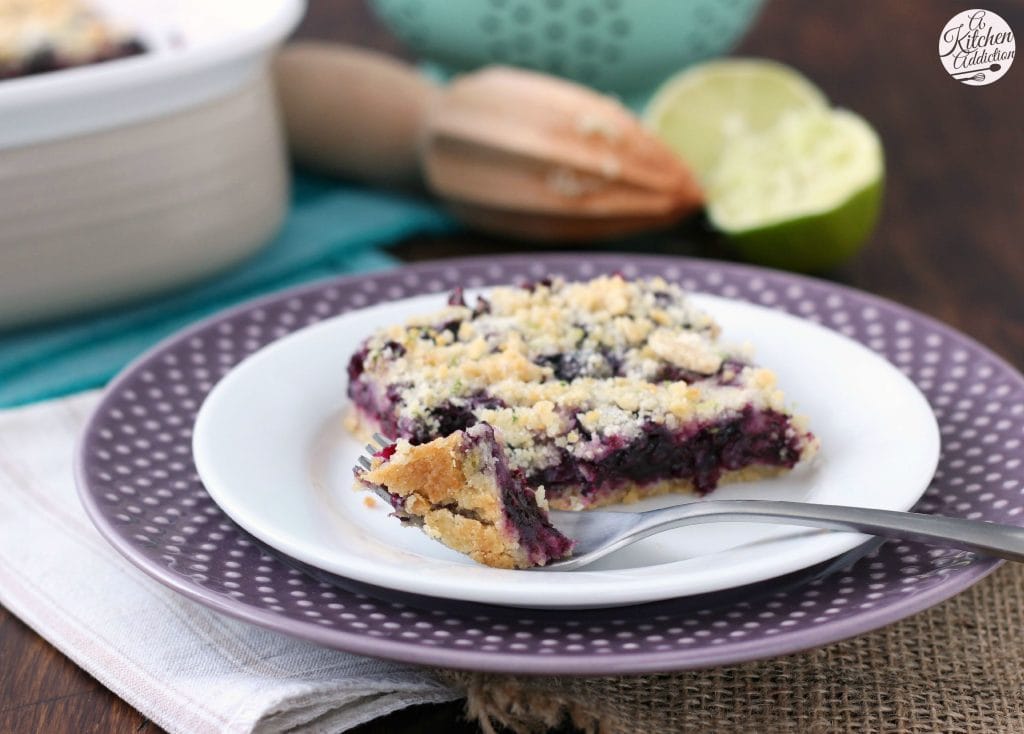 A rich, buttery crust is topped with a sweet blueberry lime filling and more crumb topping. For an extra bit of lime, be sure to add some additional lime zest right before serving.
The melt-in-your-mouth shortbread crust combined with the fresh blueberry filling and slightly crunchy topping make these bars irresistible!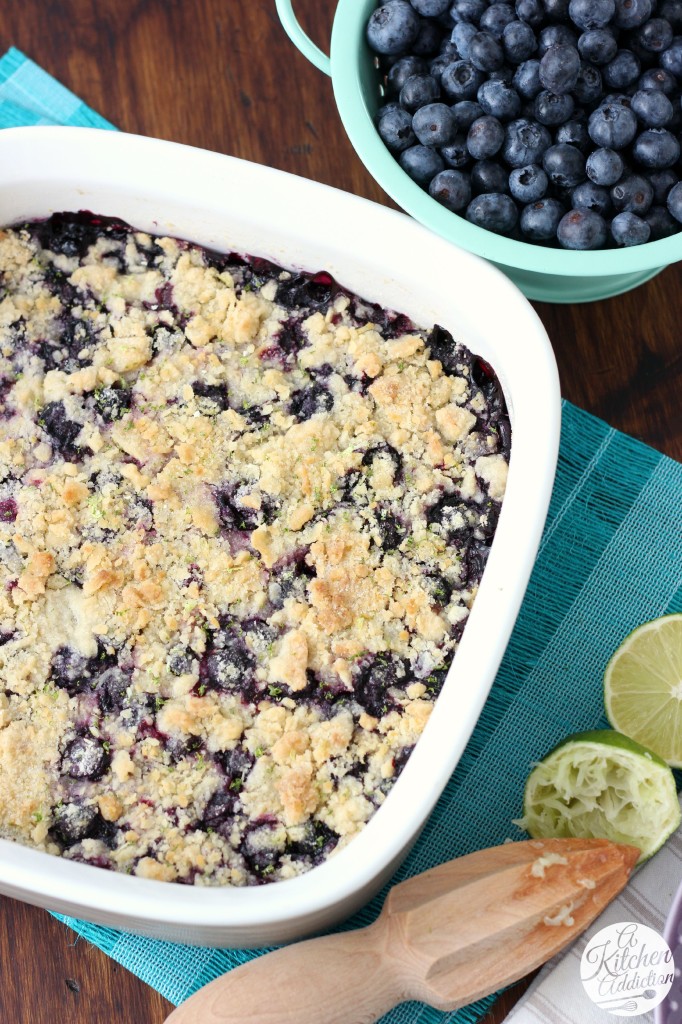 A bit of coarse sugar is sprinkled over the top right before baking to give the topping that bit of crunch. I just recently started pairing blueberries with lime, and now that combination has found it's way into most of my baking.
If you haven't tried the combo yet, these crumb bars are the best way to try it out. Summer just calls for easy crumb bars filled with fresh, seasonal fruit!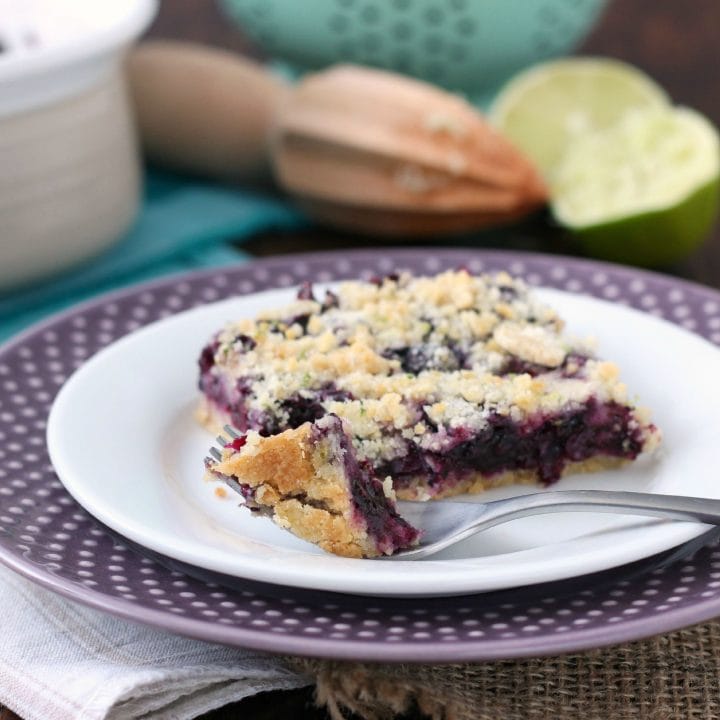 Blueberry Lime Crumb Bars
Ingredients
For the Crumble and Base Layers
1 1/2 C white whole wheat or all-purpose flour
1/2 C sugar
1/2 tsp baking powder
1/8 tsp salt
1 tsp lime zest
1 large egg yolk
1 tsp vanilla extract
1/2 C butter, cold and cut into pieces
For the Filling
1/4 C sugar
2 tsp cornstarch
1 tbsp fresh lime juice
2 1/4 C fresh blueberries, washed and patted dry
additional lime zest, optional
Instructions
Preheat oven to 375. Line an 8x8 or 9x9 inch (The bars pictured were made in a 9x9) baking dish with parchment paper.
In a large bowl, whisk together flour, sugar, baking powder, salt, and lime zest.
In a small bowl, whisk together egg yolk and vanilla extract. Stir into dry ingredients. Cut in butter until mixture resembles coarse crumbs.
Press about 2/3 of mixture into the bottom of prepared baking dish.
In a separate large bowl, whisk together sugar and cornstarch. Stir in lime juice. Add in blueberries and stir until blueberries are coated. Spread blueberry filling on top of crust.
Top with remaining crumb mixture. Bake for 35-40 minutes or until top is golden brown.
Allow to cool for about 20 minutes before cutting into bars. Sprinkle with additional lime zest and serve.
Recommended Products
As an Amazon Associate and member of other affiliate programs, I earn from qualifying purchases.
This recipe is adapted from
Cooking Classy
.