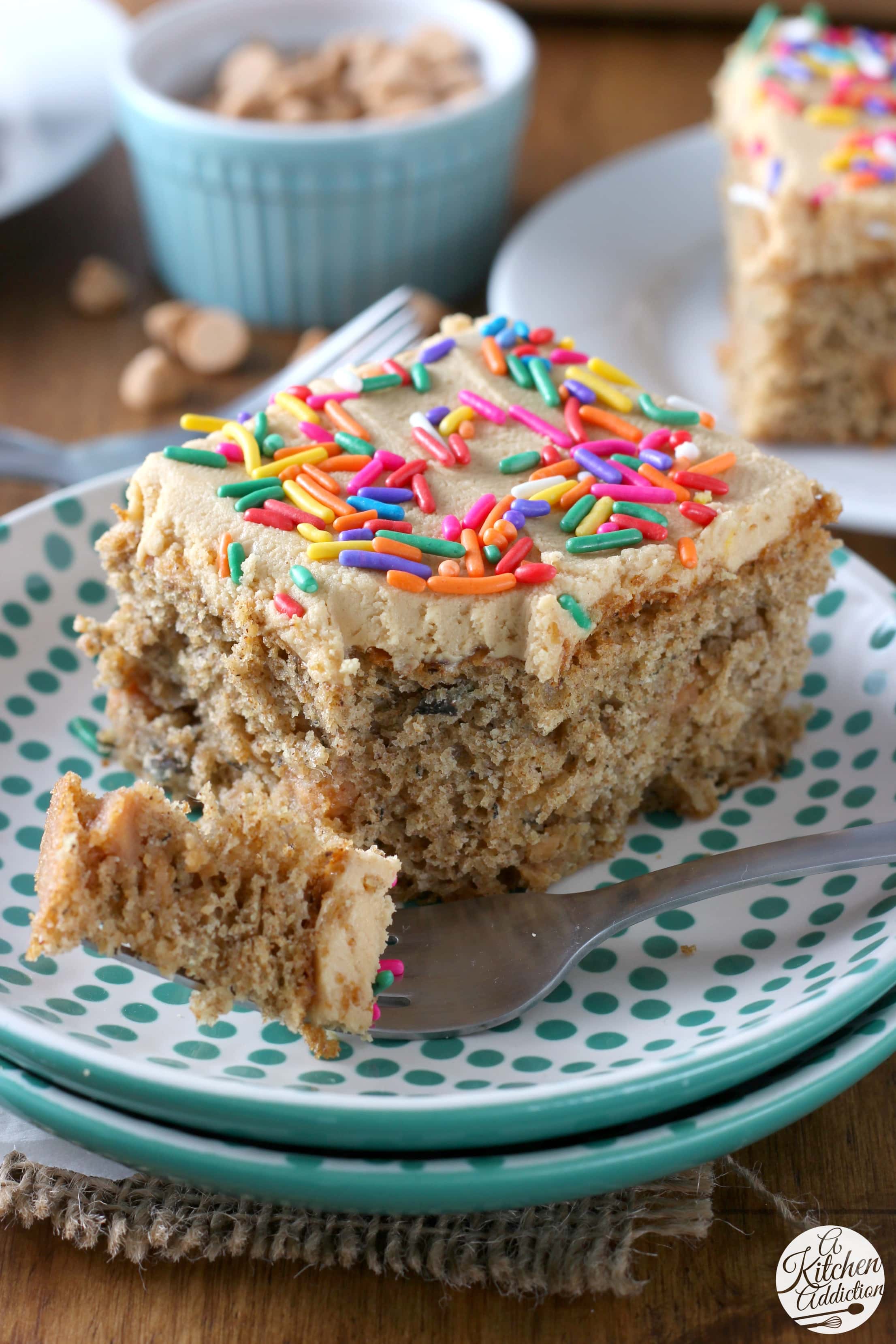 *This recipe was originally posted on 03/15/13. Images updated 04/30/13.
It's Friday, it's supposed to get into the 50's, and I have half a pan of this banana snack cake sitting on my counter. It's going to be a good day!
While it being Friday is pretty exciting and this cake tastes amazing, I'm pretty sure I'm most excited about the fact that it is supposed to be warm and sunny today!
Well, that and the fact that I got new running shoes in the mail yesterday that are just waiting for me to run in them, and the idea of running in the warmth is wonderful!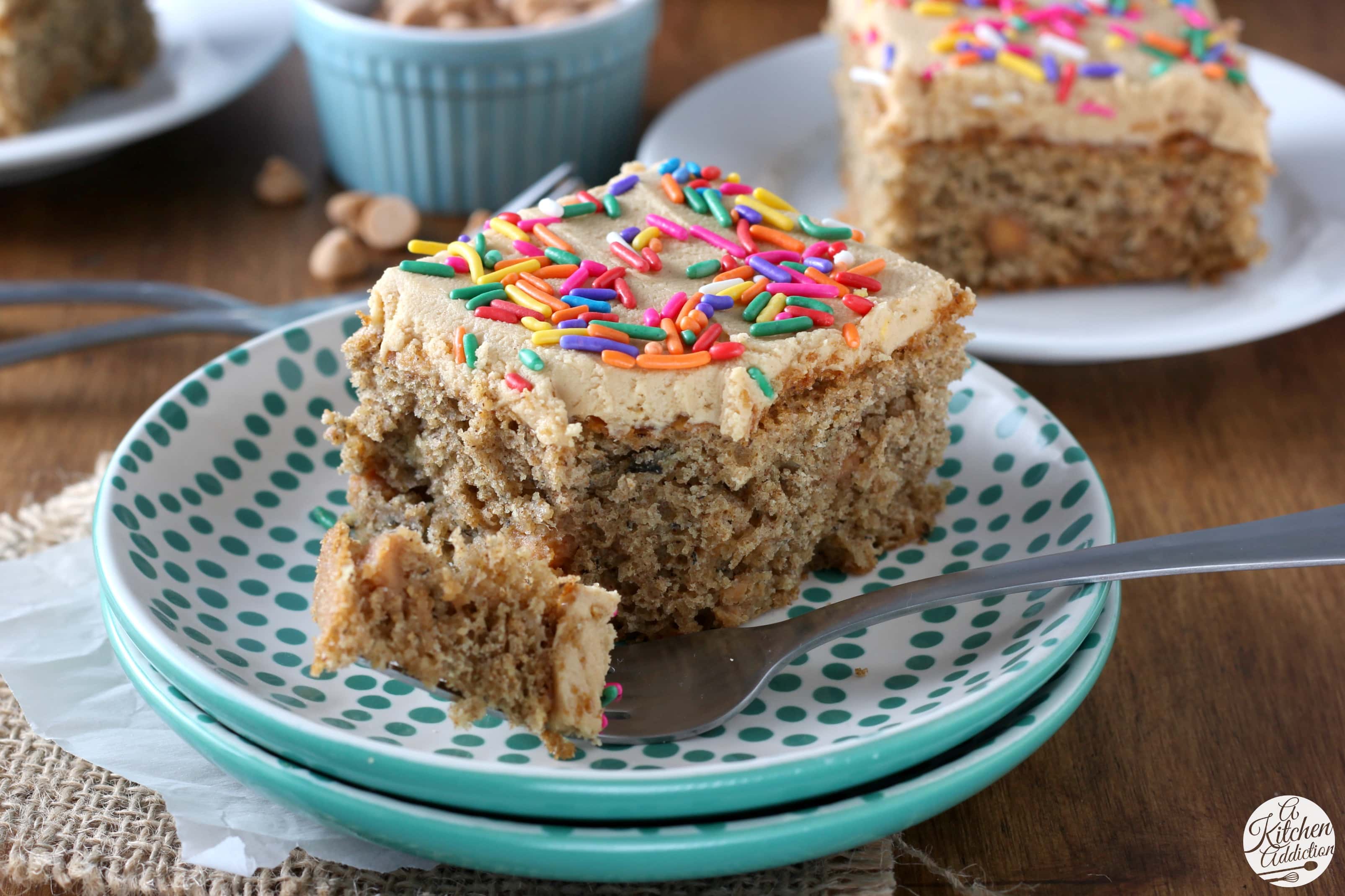 But after enjoying a long run in the warm, sunny weather, you can guarantee that we will enjoy big pieces of this banana cake. It's perfect recovery food after all. . .whole wheat flour, bananas, honey, yogurt, peanut butter. . .just think of it as a smoothie in cake form! 🙂
Okay, well maybe it's not a health food, but it is a lot healthier than most cakes.
It doesn't, however, taste like healthy cake. The whole wheat flour is sifted so it doesn't give the cake a heavy or coarse texture. The bananas and yogurt give the cake it's tender, moist base so that you won't miss the oil.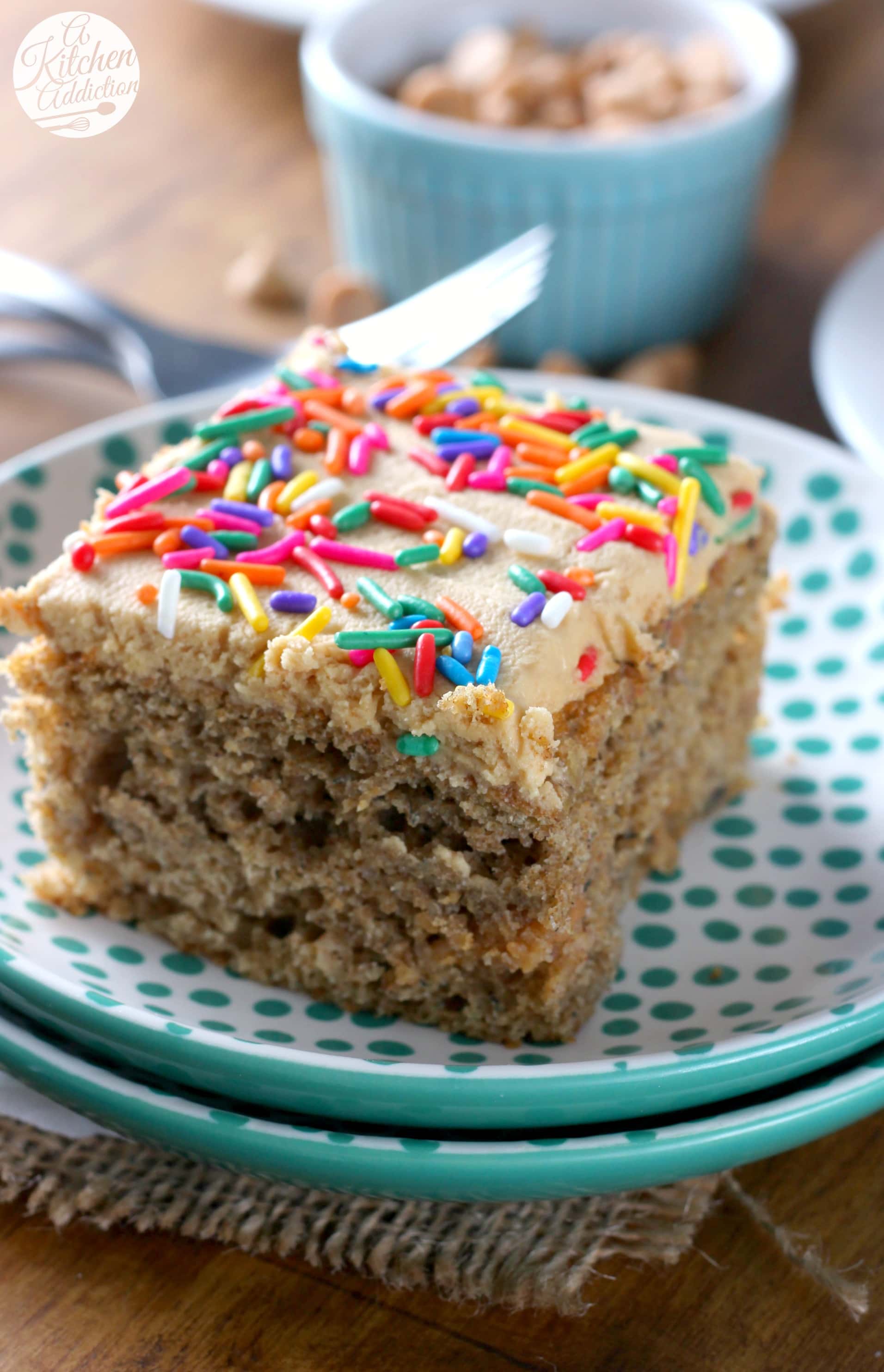 And the frosting? Well, that's good enough to eat all by itself! But you should save some of it to frost the cake.
It is rich and creamy without being overly sweet. Spread it on top of the banana cake and you will find yourself having a hard time resisting a second piece!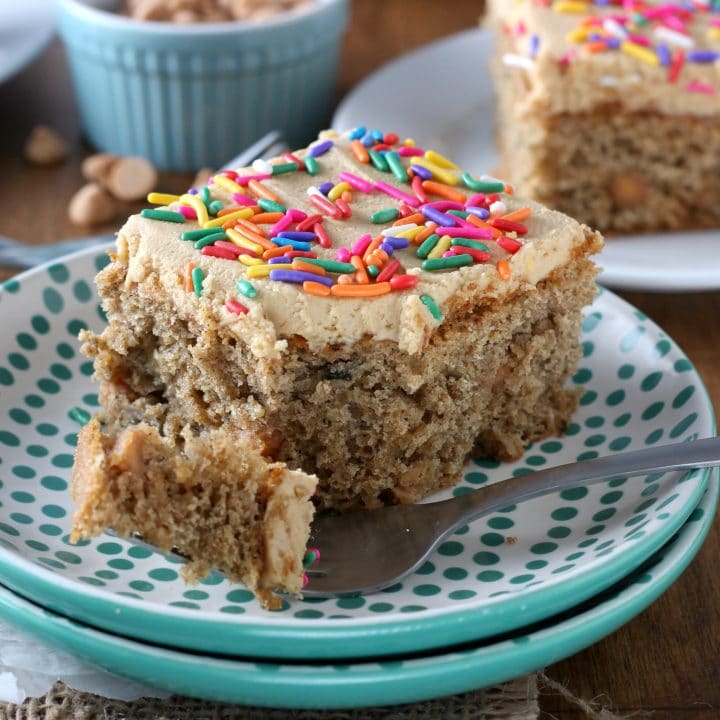 Banana Snack Cake with Peanut Butter Frosting
Ingredients
For the Cake
1 C whole wheat flour
1/2 C all-purpose flour
1 tsp baking powder
1 tsp baking soda
1/4 tsp salt
1/4 C sugar
1/4 C honey
1 tsp vanilla extract
1/2 C mashed very ripe bananas or about 2 medium bananas
1/2 C low-fat plain yogurt
1/4 C milk
1 egg, slightly beaten
1/2 C peanut butter chips
For the Frosting
1/2 C creamy peanut butter
1/4 C butter, room temperature
1 tsp vanilla extract
1/8 tsp salt
1 C confectioner's sugar
2 tbsp milk
Instructions
Preheat oven to 350. Lightly spray a 9x9 baking dish with non-stick cooking spray.
In a large bowl, sift together flours, baking powder, baking soda, and salt.
In a medium bowl, whisk together sugar, honey, vanilla, banana, yogurt, water, and egg. Add wet ingredients to dry ingredients and stir until just combined.
Stir in peanut butter chips.
Spread batter into prepared pan. Bake for 22-25 minutes or until toothpick inserted into the center comes out clean.
Remove to a wire rack to cool.
While cake is cooling, prepare frosting. Add peanut butter and butter to the bowl of a stand mixer. Beat until smooth. Add in vanilla extract, salt, confectioner's sugar, and milk. Beat until creamy, about 2-3 minutes on medium-high.
Frost cooled cake. Cut into pieces and serve.
Recommended Products
As an Amazon Associate and member of other affiliate programs, I earn from qualifying purchases.