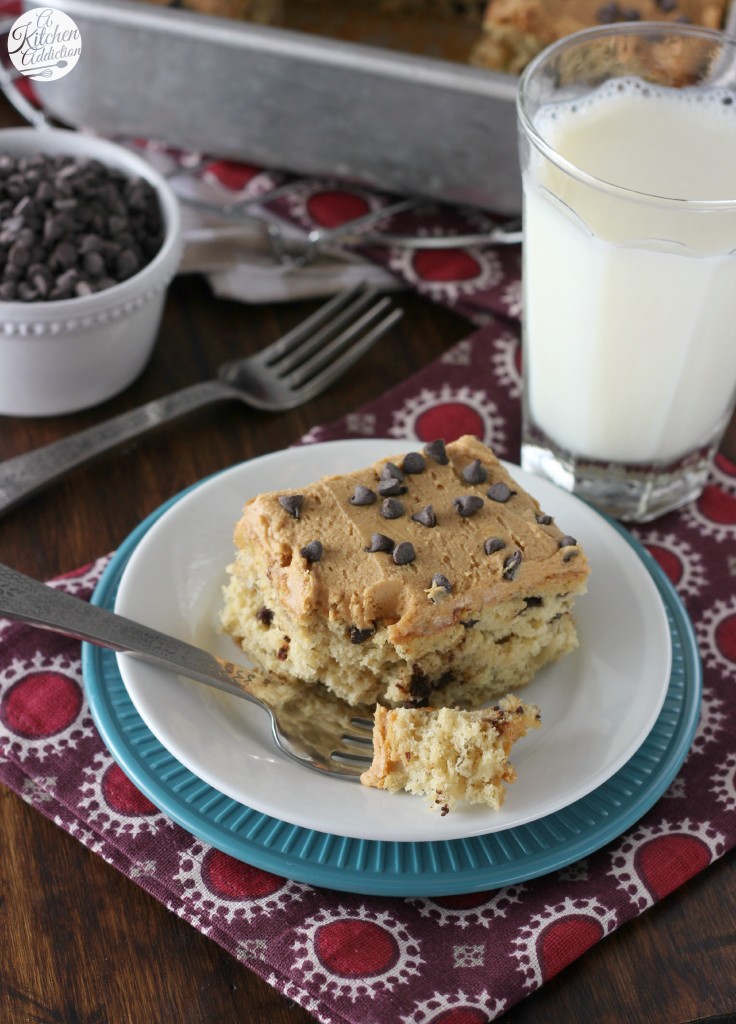 We had a first happen the other day. I opened up the cupboard for some peanut butter to make a peanut butter frosting to go on my banana chocolate chip snack cake, and there wasn't any there. As in nowhere to be found. For someone who has both crunchy and creamy in several brands in her cupboard at all times, this was a strange occurrence! I guess it just goes to show how crazy the last month has been that I didn't even notice my peanut butter stash disappearing!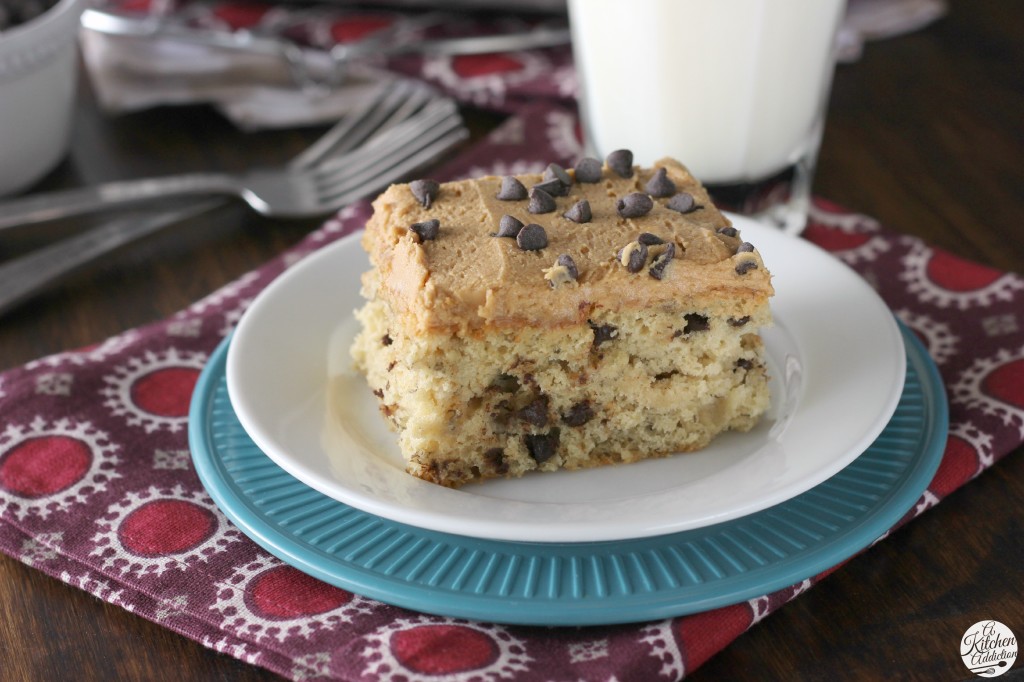 Don't worry, the problem was quickly solved thanks to trips to both our local grocery store and Costco. I now have a shelf full of peanut butter for toast, baking and lots of peanut butter frosting! While I like a good banana snack cake without frosting, there is just something about a creamy peanut butter frosting that takes it from good to amazing.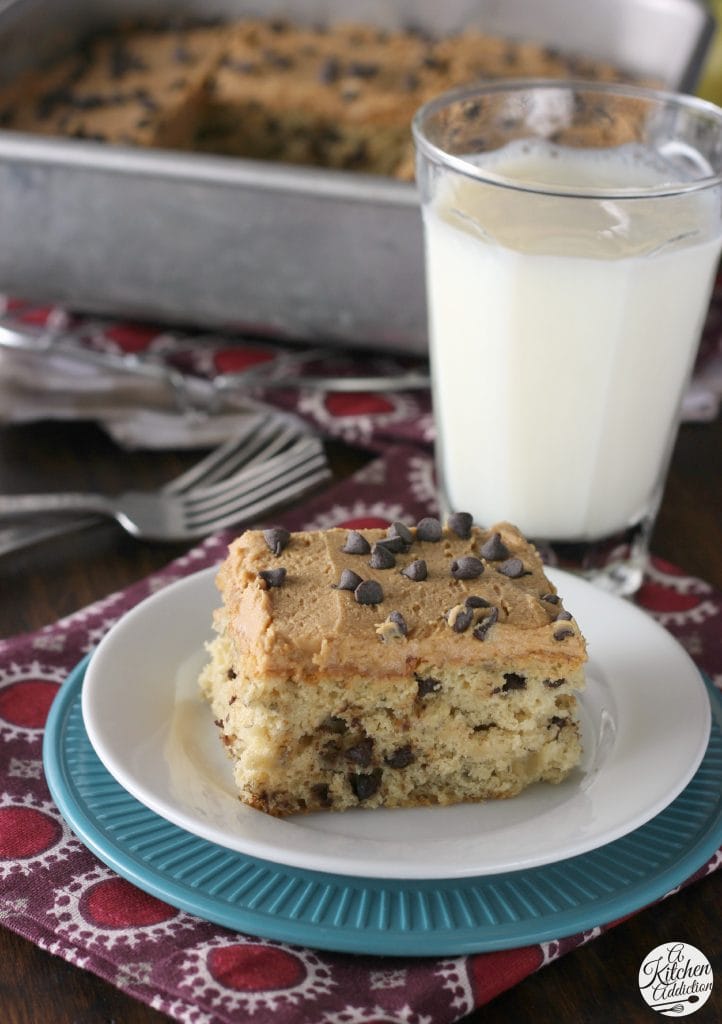 The cake is sweet and satisfying without being loaded with fat. In order to keep the amount of sugar down, I used mini chocolate chips to make sure that you'd get chocolate in each bite without having to use a lot of chocolate chips. And because chocolate is so good, a few more mini chips are sprinkled on top to finish off the cake!

Banana Chocolate Chip Snack Cake with Peanut Butter Frosting
Author:
A Kitchen Addiction
Ingredients
For the Cake
1 C whole wheat flour
½ C all-purpose flour
1 tsp baking powder
1 tsp baking soda
¼ tsp salt
½ C banana, mashed
½ C plain yogurt
¼ C honey
¼ C brown sugar
1 tsp vanilla extract
1 egg
¼ C mini chocolate chips
For the Frosting
½ C natural no-stir creamy peanut butter
2 tbsp butter, softened
¾ C confectioner's sugar
2 tsp vanilla extract
1 tsp milk
Instructions
Preheat oven to 350. Lightly spray a 9x9 inch (an 8x8 would work as well) baking dish with non-stick cooking spray.
In a large bowl, whisk together flours, baking powder, baking soda, and salt.
In a small bowl, whisk together mashed banana, yogurt, honey, brown sugar, vanilla extract, and egg.
Add wet ingredients to dry ingredients and stir until combined. Stir in mini chocolate chips.
Spread batter into prepared baking dish. Bake for 20-30 minutes or until toothpick inserted comes out clean. Remove to a wire rack to cool completely.
To prepare frosting, stir together all frosting ingredients until smooth. Spread over cooled cake. Sprinkle with additional mini chocolate chips.