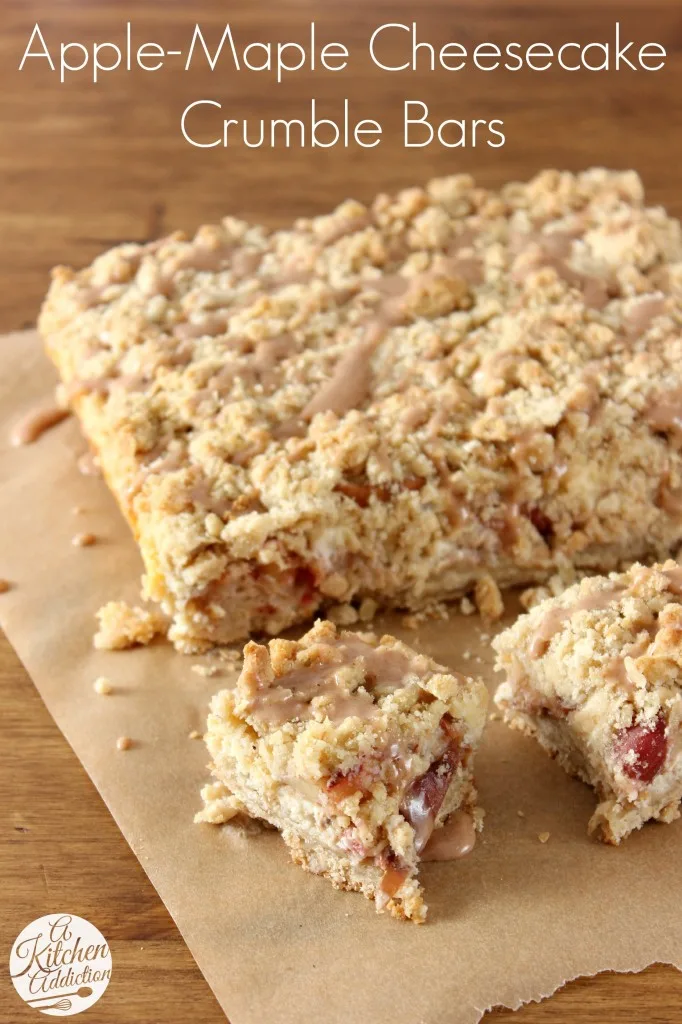 You probably can't tell from all of the pumpkin and apple baked goods recently, but one of my favorite fall flavors is actually maple. I like it in my coffee, I like it in my breakfast breads, and I definitely like it in my desserts.
When I realized the lack of maple recipes on the blog a while ago, I knew that had to change.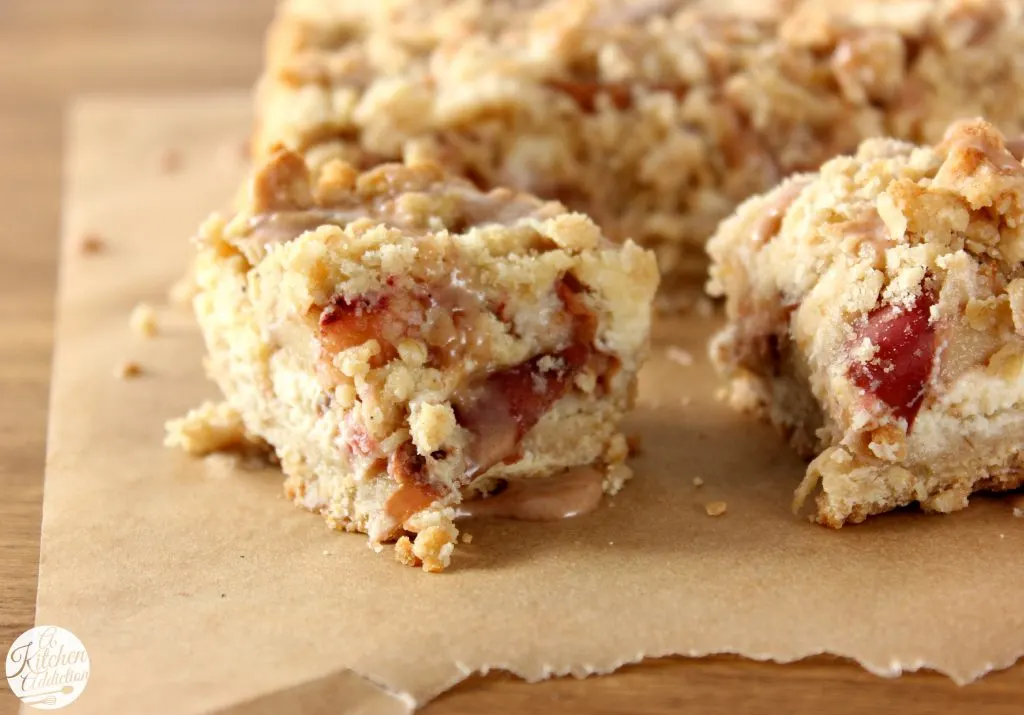 Maple is too good to be overlooked! So, when I was putting together the recipe for these apple cheesecake crumble bars, I knew that maple would be the perfect addition. It was.
Maple cheesecake is sandwiched between two thick layers of buttery, oat crumble. The maple flavor is just strong enough to not be overpowered by the oats without being too strong.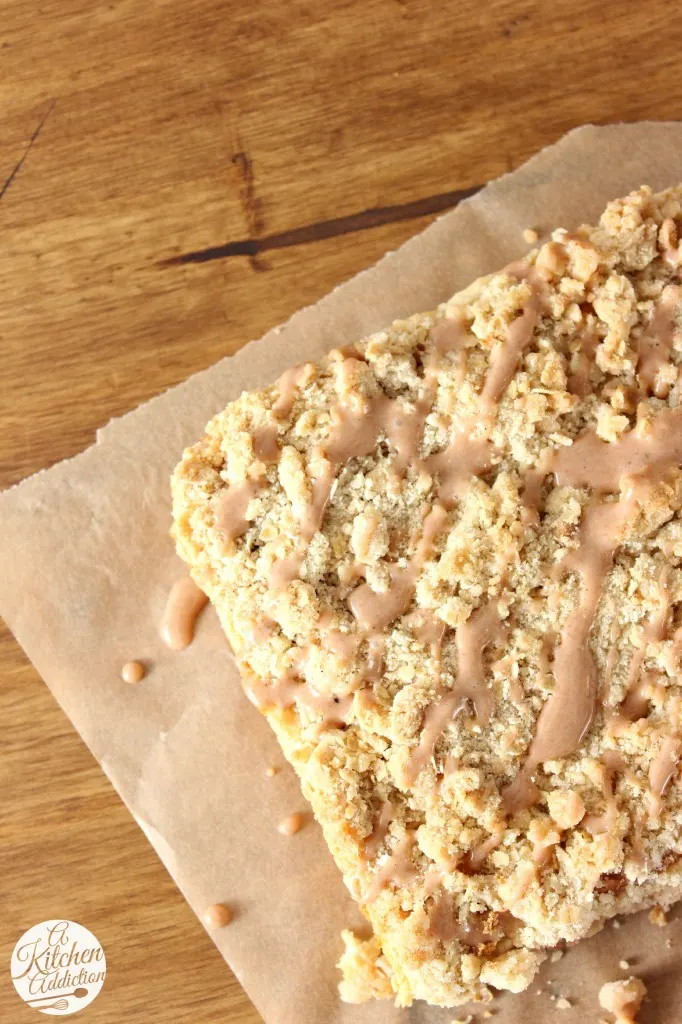 Thinly sliced fall apples are layered on the top and bottom of the cheesecake to add a bit of tartness to the bars.
And of course, I had to add in a little more maple by drizzling a sweet maple glaze over the top to tie all of the components together.
After one bite of these rich apple-maple cheesecake crumble bars, I realized how much I had been missing out on the last month with not adding maple to more of my baked goods!
Maple Apple Cheesecake Bars with Maple Drizzle
Author:
Ingredients
For the Crust
1 1/2 C all-purpose flour
3/4 C quick oats
1/8 tsp salt
3/4 C brown sugar
1/2 C butter, softened
For the Filling
8 oz 1/3 of the fat cream cheese, softened
1/3 C sugar
1 egg
1 tsp vanilla extract
1 tsp maple extract
1/8 tsp salt
1/4 tsp cinnamon
1/8 tsp nutmeg
1/8 tsp allspice
1 1/2 C thinly sliced apples, about 1 large or 2 small apples
For the Glaze
1/4 C confectioner's sugar
1/4 tsp cinnamon
1/8 tsp nutmeg
1/4 tsp maple extract
1/2 tsp milk
Instructions
Preheat oven to 350. Lightly spray an 8×8 inch baking dish with non-stick cooking spray.
In a bowl, stir together sliced apples, cinnamon, nutmeg, and allspice. Set aside.
In a large bowl, whisk together flour, oats, salt, and sugar. Cut in butter with a pastry blender or fork until mixture resembles coarse crumbs.
Press half of mixture into the bottom of the prepared baking dish. Bake for 7 minutes.
While crust is baking, beat together cream cheese and sugar. Add in egg, extracts, and salt. Beat until smooth.
Spread half of apples over the top of the crust. Pour cream cheese mixture over the top. Top with remaining apples slices. Sprinkle remaining oat mixture over apples.
Bake for 30 minutes or until filling is set.
Allow to cool on a wire rack. Refrigerate for at least 2 hours before cutting into bars.
Stir together ingredients for glaze and drizzle over bars right before serving.